Soccer lovers and fans are used to referees issuing yellow cards and red cards but now the green card has made its debut. History was made in Italy last week as Vicenza attacker Cristian Galano received Serie B's first-ever green card, which was awarded for fair play. Can you beat that? Fans and followers of the game are used to fair play trophies and best player's awards but not a green card award.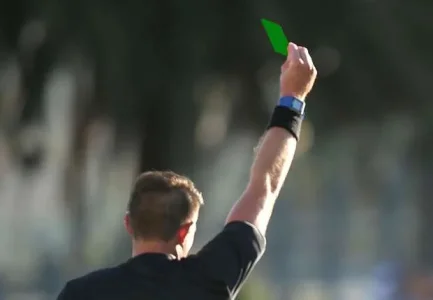 Officials speaking for the Italian second tier league announced the scheme at the beginning of the season and said that the player with the most green cards at the end of the season will receive a reward.
Serie B president Andrea Abodi admits though that the cards are largely symbolic. It appears the league officials are eager to promote the Italian second division in a more positive light following the match fixing scandal that rocked the league at the beginning of the season. Tuesday marked the first instance of the new policy in action, when Galano admitted that no Virtus Entella defenders had touched the ball when referee Marco Mainardi had incorrectly called for a corner kick.
My Exciting Home Biz
=>
HERE